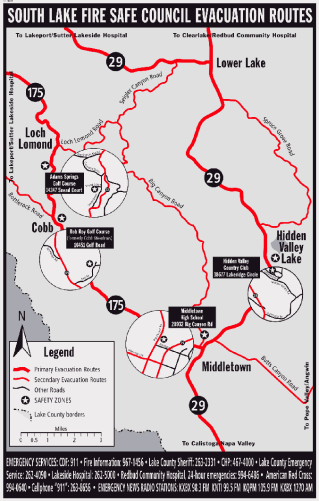 In July 2001, The South Lake Fire Safe Council was incorporated as a 501(c) (3) organization for the purpose of helping residents and property owners within the South Lake Fire Protection District decrease wildfire hazards through fuel reduction and education.
100% of donations and grants are used for community programs. Council Members and Board Members are all volunteers.

If you are interested in donating
Make a manual donation
P.O. Box 1773,
Middletown, CA 95461
We appreciate & acknowledge our local donors

If you are interested in participating, meetings are held the first Wednesday of the month at 2 pm at the Fire Station on Hwy 175 in Middletown, CA.